Careeria is a multidisciplinary vocational education institution for young and adult people, and for companies and organisations.
You can study here for a profession, additional or continuing vocational education, for a change of profession or to achieve career progress. We provide vocational education and interactive working life solutions to best meet the skills development requirements of working life.
The Story behind Careeria
Careeria has provided vocational training for working life purposes for over 60 years. We have operated under the name Careeria since the merger of the preceding companies of Careeria 1.1.2019. The new multidisciplinary vocational education and training provider Careeria is preparing tomorrow's top skilled workers for unique, future-oriented careers, many of which will create new roles in international work environments.
We create skills and expertise for the working life. Careeria educates young people and adults in Finnish, Swedish and English and also runs its own apprenticeship activity. The owner cities and municipalities of the company are Porvoo, Sipoo, Loviisa, Askola and Lapinjärvi, and the school operates throughout Eastern Uusimaa and the capital area. Virtually we serve learners nationwide regardless of time and place.
Careeria offers over twenty different fields of study and a qualification selection that includes almost 80 different basic, further or specialist vocational qualifications. The number of students is about 11 000 people per year and annual turnover is approximately EUR 38 million. The Group also includes the subsidiary CareeriaPlus Oy, which operates in the free market. Careeria has over 400 employees and has premises in Porvoo, Askola, Vantaa, Helsinki and Kerava.
Careeria – tomorrow's achievers
---
Careeria in figures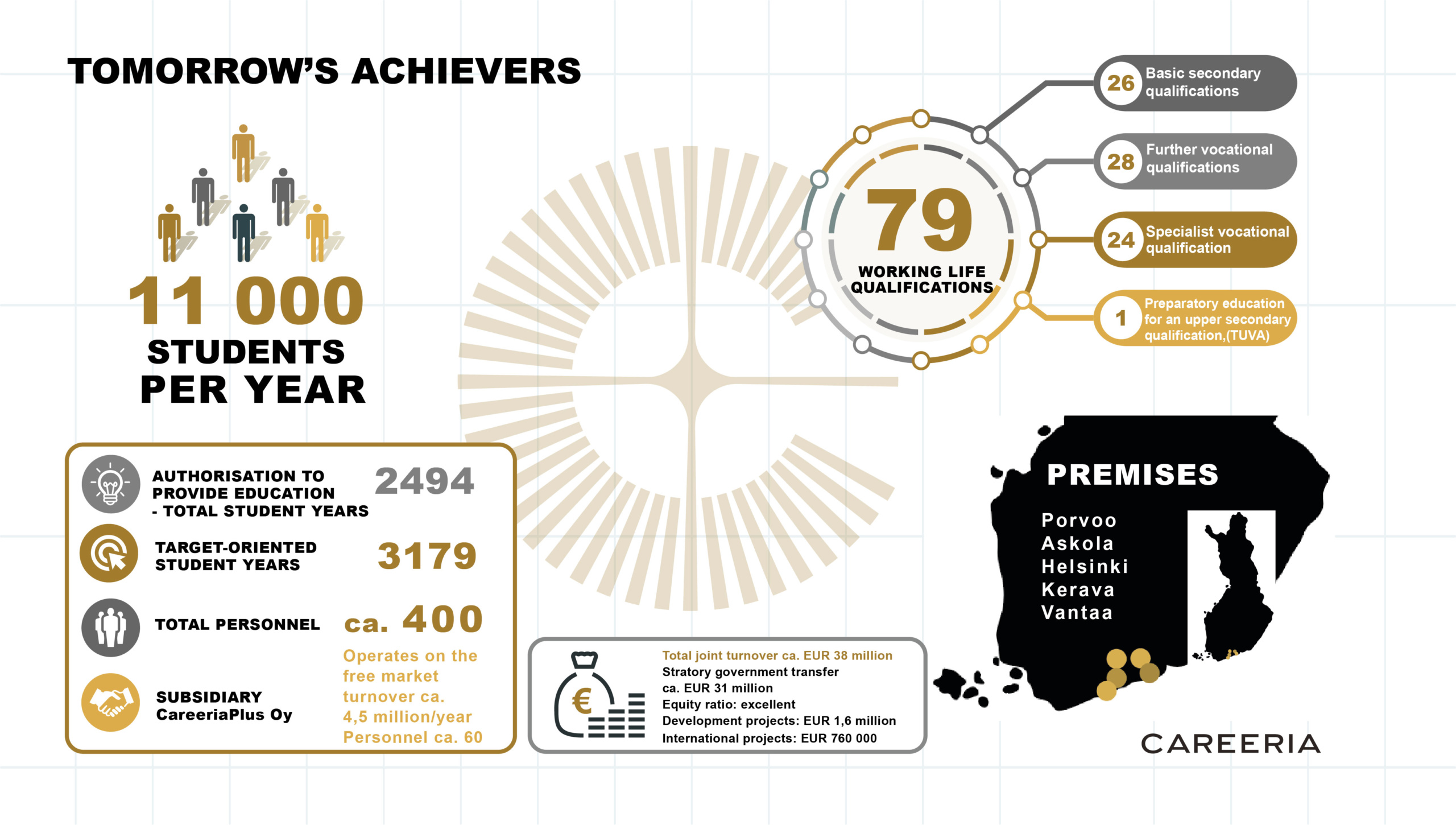 ---
Careeria's strategy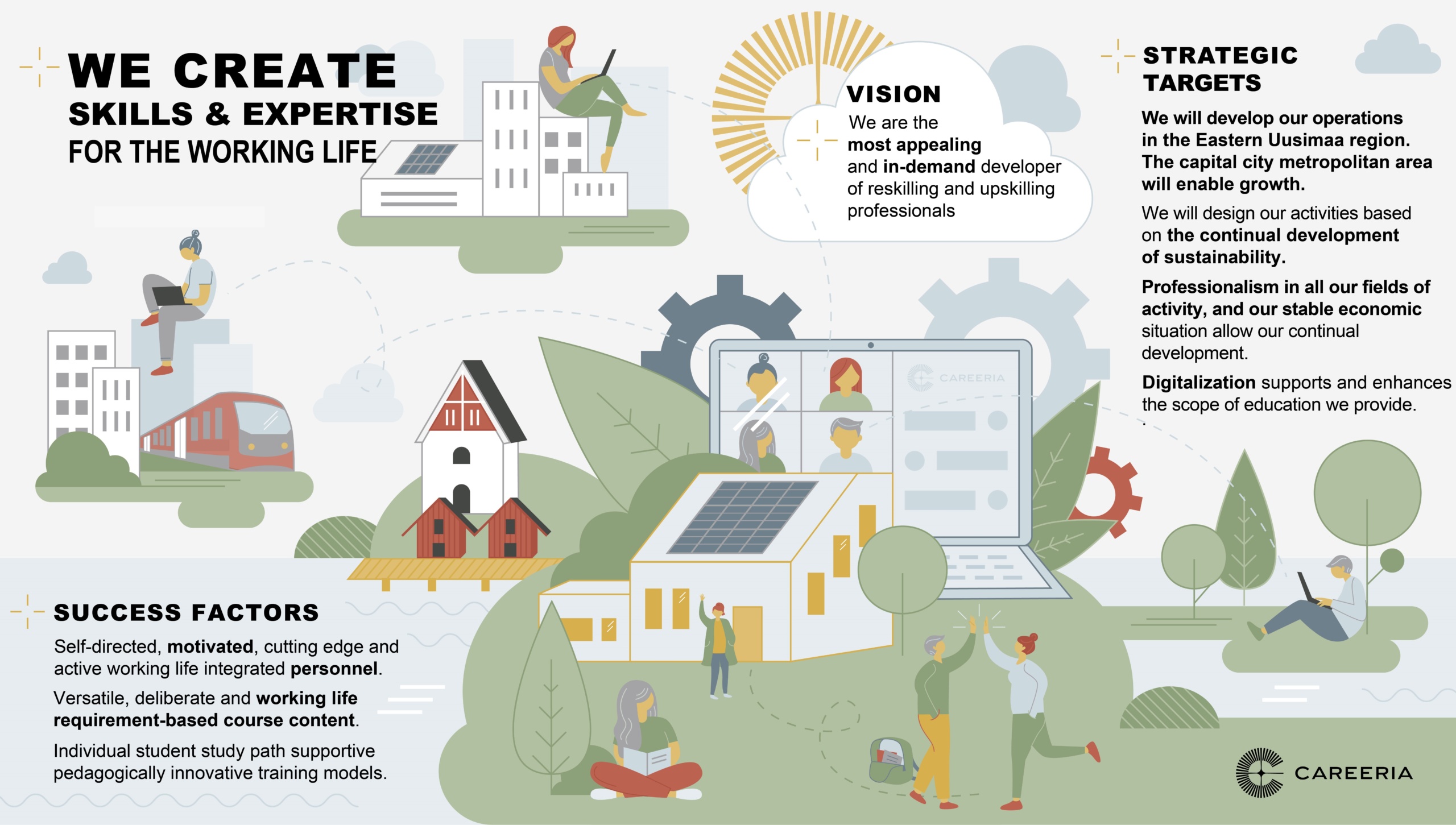 ---
Values
I appreciate, listen to and respect students, customers and co-workers.
I contribute to shared knowledge and skills, and I share success with others.
I reform and innovate boldly and responsibly.